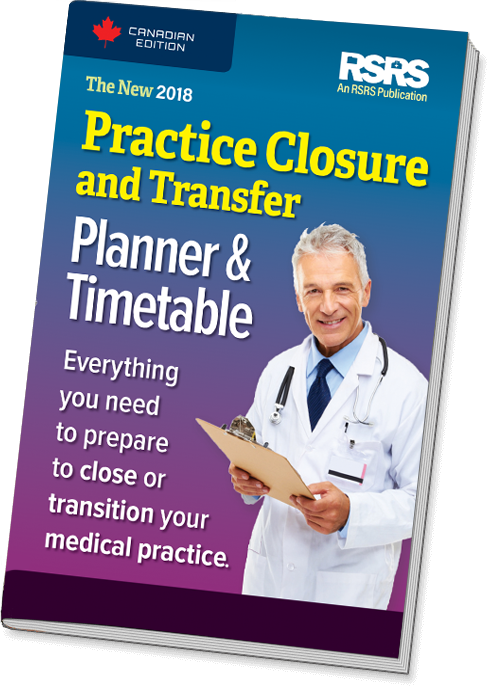 Thank you for ordering your
free copy
of the
NEW 2018 Practice Closure Planner & Timetable
. A link to the digital version has been emailed to you and, if you asked for a paper copy, the book will be mailed to you by Canada Post in the next day or so.
---
In the meantime, if you have any questions for our practice closure consultants, please give us a call at 1‑888‑563‑3732, Ext. 230 or Ext. 221. Or, you can write to info@rsrs.com, and an RSRS Medical Practice Closure Consultant will answer your questions by email.
---
There's no risk, no obligation, and no charge for the Practice Closure Planner & Timetable or RSRS consultation services.
---